Oils, Fluids and Flushing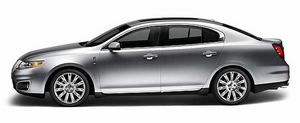 In many cases, fluid discoloration is a normal operating characteristic and, by itself, does not necessarily indicate a concern or that the fluid needs to be changed. However, discolored fluids that also show signs of overheating and/or foreign material contamination should be inspected immediately by a qualified expert such as the factory-trained technicians at your dealership. Your vehicle's oils and fluids should be changed at the specified intervals or in conjunction with a repair. Flushing is a viable way to change fluid for many vehicle sub-systems during scheduled maintenance. It is critical that systems are flushed only with new fluid that is the same as that required to fill and operate the system, or using a Ford-approved flushing chemical.
See also:
Why maintain your vehicle?
This guide describes the scheduled maintenance required for your vehicle. Carefully following this schedule helps protect against major repair expenses resulting from neglect or inadequate mainten ...
More stopping power, increased braking technology
New four-wheel disc brakes provide enhanced stopping power. Key brake system upgrades include steel pistons, larger rear rotors, revised brake friction materials, revised brake booster gain and re ...
Adaptive cruise control (acc) (if equipped)
Adaptive cruise control (ACC) is much like speed control, only this system is designed to automatically adjust your speed to maintain a proper distance between you and the vehicle in front of you ...