Oils, Fluids and Flushing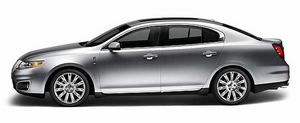 In many cases, fluid discoloration is a normal operating characteristic and, by itself, does not necessarily indicate a concern or that the fluid needs to be changed. However, discolored fluids that also show signs of overheating and/or foreign material contamination should be inspected immediately by a qualified expert such as the factory-trained technicians at your dealership. Your vehicle's oils and fluids should be changed at the specified intervals or in conjunction with a repair. Flushing is a viable way to change fluid for many vehicle sub-systems during scheduled maintenance. It is critical that systems are flushed only with new fluid that is the same as that required to fill and operate the system, or using a Ford-approved flushing chemical.
See also:
Interior mirror
The interior rearview mirror has two pivot points on the support arm which lets you adjust the mirror up or down and from side to side. WARNING: Do not adjust the mirror while the vehicle is in m ...
Fuel quality
If you are experiencing starting, rough idle or hesitation driveability problems during a cold start, try a different brand of "Regular" unleaded gasoline. Do not add aftermarket fuel additive pr ...
Calculating fuel economy
1. Fill the fuel tank completely and record the initial odometer reading (in miles or kilometers). 2. Each time you fill the tank, record the amount of fuel added (in gallons or liters). 3. Af ...