Oils, Fluids and Flushing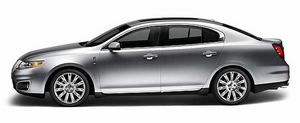 In many cases, fluid discoloration is a normal operating characteristic and, by itself, does not necessarily indicate a concern or that the fluid needs to be changed. However, discolored fluids that also show signs of overheating and/or foreign material contamination should be inspected immediately by a qualified expert such as the factory-trained technicians at your dealership. Your vehicle's oils and fluids should be changed at the specified intervals or in conjunction with a repair. Flushing is a viable way to change fluid for many vehicle sub-systems during scheduled maintenance. It is critical that systems are flushed only with new fluid that is the same as that required to fill and operate the system, or using a Ford-approved flushing chemical.
See also:
Calculating fuel economy
1. Fill the fuel tank completely and record the initial odometer reading (in miles or kilometers). 2. Each time you fill the tank, record the amount of fuel added (in gallons or liters). 3. Af ...
Hitches
Do not use a hitch that clamps onto the vehicle's bumper or attaches to the axle. You must distribute the load in your trailer so that 10–15% of the total weight of the trailer is on the tongue. ...
Octane Recommendations
"Regular" unleaded gasoline with a pump (R+M)/2 octane rating of 87 is recommended. Some stations offer fuels posted as "Regular" with an octane rating below 87, particularly in high altit ...