Export unique (non–united states/canada) vehiclespecific information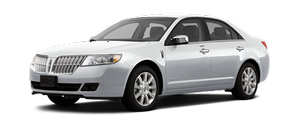 For your particular global region, your vehicle may be equipped with features and options that are different from the features and options that are described in this Owner's Guide. A market unique supplement may be supplied that complements this book. By referring to the market unique supplement, if provided, you can properly identify those features, recommendations and specifications that are unique to your vehicle. This Owner's Guide is written primarily for the U.S. and Canadian Markets.
Features or equipment listed as standard may be different on units built for Export. Refer to this Owner's Guide for all other required information and warnings.
See also:
Keyless entry keypad procedure
1. Turn the ignition to the off position. 2. Close all the doors. 3. Enter factory–set 5–digit entry code. 4. Press and hold the 3 • 4. While holding the 3 • 4 press the 7 • 8. 5. Release ...
Important safety precautions
When the engine starts, the idle RPM runs faster to warm the engine. If the engine idle speed does not slow down automatically, have the vehicle checked. Before starting the vehicle: 1. Make sur ...