Export unique (non–united states/canada) vehiclespecific information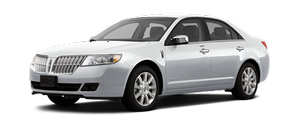 For your particular global region, your vehicle may be equipped with features and options that are different from the features and options that are described in this Owner's Guide. A market unique supplement may be supplied that complements this book. By referring to the market unique supplement, if provided, you can properly identify those features, recommendations and specifications that are unique to your vehicle. This Owner's Guide is written primarily for the U.S. and Canadian Markets.
Features or equipment listed as standard may be different on units built for Export. Refer to this Owner's Guide for all other required information and warnings.
See also:
Extra Features
AUX: Press for SYNC LINE IN (auxiliary audio mode). For location and further information on auxiliary audio mode, refer to Auxiliary input jack later in this chapter. For more information on SYNC ...
Driver and passenger dual-stage airbag supplemental restraints
The dual-stage airbags offer the capability to tailor the level of airbag inflation energy. A lower, less forceful energy level is provided for more common, moderate-severity impacts. A higher ene ...
Understanding the gearshift positions of the 6–speed automatictransmission
Your vehicle has been designed to improve fuel economy by reducing fuel usage while coasting or decelerating. When you take your foot off the accelerator pedal and the vehicle begins to slow down, ...