Export unique (non–united states/canada) vehiclespecific information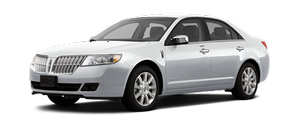 For your particular global region, your vehicle may be equipped with features and options that are different from the features and options that are described in this Owner's Guide. A market unique supplement may be supplied that complements this book. By referring to the market unique supplement, if provided, you can properly identify those features, recommendations and specifications that are unique to your vehicle. This Owner's Guide is written primarily for the U.S. and Canadian Markets.
Features or equipment listed as standard may be different on units built for Export. Refer to this Owner's Guide for all other required information and warnings.
See also:
Transmission code designations
You can find a transmission code on the Safety Compliance Certification Label. The following table tells you which transmission each code represents. ...
Positions of the ignition
1. Off— locks the gearshift lever and allows key removal. This position also shuts the engine and all electrical accessories off. Note: In order to switch off the engine while the vehicle ...
Snow tires and chains
The original equipment tires on your vehicle have an all-weather tread design to provide traction, handling, and braking performance in year-round driving. You may install snow tires for improved ...