Types of garage door openers (rolling code and fixed code)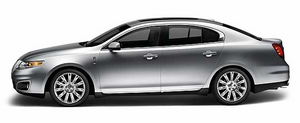 The Car2U Home Automation System may be programmed to operate rolling code and fixed code garage door openers.
• Rolling code garage door openers were produced after 1996 and are code protected. Rolling code means the coded signal is changed every time your remote control garage door opener is used.
• Fixed code garage door openers were produced prior to 1996. Fixed code uses the same coded signal every time. It is manually programmed by setting DIP switches for a unique personal code.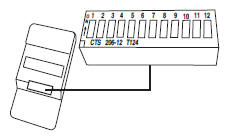 If you do not know if your garage door opener is a rolling code or fixed code device, open your garage door opener's remote control battery cover. If a panel of DIP switches is present your garage door opener is a fixed code device. If not, your garage door opener is a rolling code device.
Note: Programming the Car2U system to a community gate will require a unique set of instructions depending on the gate system model.
Contact the Car2U help line at 1-866-572-2728 to program your Car2U system.
Note: Accidentally entering the program mode may override previously programmed buttons. This can happen by pressing and releasing the outer two buttons, or all three buttons, simultaneously. If this happens, do not press any button until the module times out after approximately 2.5 seconds and resets to normal mode. When time-out occurs, all three LEDs will flash rapidly for a few seconds then turn off. Any settings should remain as previously set.
See also:
Setting speed control
To set speed control: 1. Press and release ON. 2. Accelerate to the desired speed. 3. Press and release SET + or SET -. 4. Take your foot off the accelerator pedal. 5. The indicator light on ...
2011 Lincoln MKZ Hybrid Review
The 2011 Lincoln MKZ Hybrid doesn't scream hybrid. It's not subscribing to any earthmobile movement in any other way than its hybridness, and that's fine, because if you want your hybrid to procla ...
Guarding against exhaust fumes
WARNING: If you smell exhaust fumes inside your vehicle, have your dealer inspect your vehicle immediately. Do not drive if you smell exhaust fumes. Carbon monoxide is present in exhaust fumes. T ...