Driving through water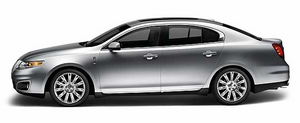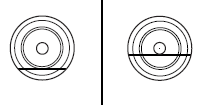 If driving through deep or standing water is unavoidable, proceed very slowly. Never drive through water that is higher than the bottom of the wheel rims (for cars) or the bottom of the hubs (for trucks).
When driving through water, traction or brake capability may be limited.
Also, water may enter your engineТs air intake and severely damage your engine or your vehicle may stall. Driving through deep water where the transmission vent tube is submerged may allow water into the transmission and cause internal transmission damage.
Once through the water, always dry the brakes by moving your vehicle slowly while applying light pressure on the brake pedal.
Wet brakes do not stop the vehicle as quickly as dry brakes.
See also:
Reducing speed while using speed control
To reduce a set speed: Х Press and hold SET Ц until you get to the desired speed, then release. You can also use SET Ц to operate the tap-down function. Press and release SET Ц to decrease the veh ...
How does the safety belt pretensioner and airbag supplemental restraint system work?
The safety belt pretensioner and airbag SRS are designed to activate when the vehicle sustains longitudinal deceleration sufficient to cause the sensors to close an electrical circuit that ...
Mykey
The MyKey feature allows you to program a restricted driving mode to promote good driving habits. All but one of the keys programmed to the vehicle can be activated as a MyKey . The key will remai ...