Ordering additional owner's literature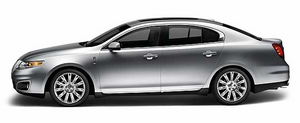 To order the publications in this portfolio, contact Helm, Incorporated at:
HELM, INCORPORATED
47911 Halyard Drive
Plymouth, Michigan 48170
Attention: Customer Service
Or to order a free publication catalog, call toll free: 1-800-782-4356
Monday-Friday 8:00 a.m. - 6:00 p.m. EST
Helm, Incorporated can also be reached by their website:
www.helminc.com.
(Items in this catalog may be purchased by credit card, check or money order.)
See also:
ABS warning lamp
The ABS lamp in the instrument cluster momentarily illuminates when the ignition is turned on. If the light does not illuminate during start up, remains on or flashes, the ABS may be disab ...
Underbody
Flush the complete underside of your vehicle frequently. Keep body and door drain holes free from packed dirt. ...
BLIS -CTA fault operation
If the BLIS -CTA senses a fault on either the left or right sensor, the BLIS alert indicator will go ON and remain ON and the message center will display BLIND SPOT SYSTEM FAULT or CROSS TRAFFIC S ...