General audio information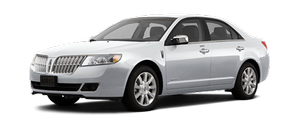 Radio frequencies:
AM and FM frequencies are established by the Federal Communications
Commission (FCC) and the Canadian Radio and Telecommunications
Commission (CRTC). Those frequencies are:
AM: 530, 540Ц1700, 1710 kHz
FM: 87.7, 87.9Ц107.7, 107.9 MHz
Radio reception factors:
There are three factors that can affect radio reception:
Х Distance/strength: The further you travel from an FM station, the weaker the signal and the weaker the reception.
Х Terrain: Hills, mountains, tall buildings, power lines, electric fences, traffic lights and thunderstorms can interfere with your reception.
Х Station overload: When you pass a broadcast tower, a stronger signal may overtake a weaker one and play while the weak station frequency is displayed.
See also:
Transmission code designations
You can find a transmission code on the Safety Compliance Certification Label. The following table tells you which transmission each code represents. ...
Setting speed control
To set speed control: 1. Press and release ON. 2. Accelerate to the desired speed. 3. Press and release SET + or SET -. 4. Take your foot off the accelerator pedal. 5. The indicator light ...
Speed control
With speed control set, you can maintain a set speed without keeping your foot on the accelerator pedal. WARNING: Do not use the speed control in heavy traffic or on roads that are winding, slipp ...