Vehicle identification number (VIN)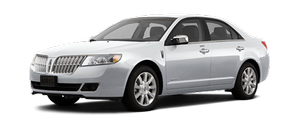 The vehicle identification number is located on the driver side instrument panel.
Please note that in the graphic, XXXX is representative of your vehicle identification number.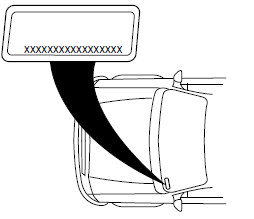 The Vehicle Identification Number (VIN) contains the following information:
1. World manufacturer identifier
2. Brake system / Gross Vehicle Weight Rating (GVWR) / Restraint Devices and their location
3. Make, vehicle line, series, body type
4. Engine type
5. Check digit
6. Model year
7. Assembly plan
t 8. Production sequence number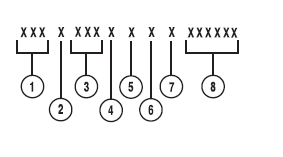 See also:
Service Data Recording
Service data recorders in your vehicle are capable of collecting and storing diagnostic information about your vehicle. This potentially includes information about the performance or status of var ...
Keyless entry keypad procedure
1. Turn the ignition to the off position. 2. Close all the doors. 3. Enter factory–set 5–digit entry code. 4. Press and hold the 3 • 4. While holding the 3 • 4, press and release the 7 • ...
Technology and Features
Besides the looks, impressive steering and comfortable seating, the other thing the MKS has going for it is an intuitive, feature-packed technology center. Unfortunately, the attractive base price ...