Ignition modes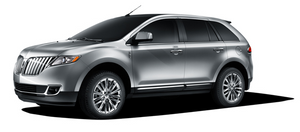 1. Off Ч This position shuts the engine and all electrical accessories off.
Press and release the START/STOP button without applying the brake pedal when your vehicle is in on mode or when the engine is running, and there is no vehicle speed.
Note: In order to switch off the engine while the vehicle is in motion, press and hold the START/STOP button for approximately one second or press the START/STOP button three times within two seconds. Then, shift to neutral and use the brakes to bring the vehicle to a safe stop.
After the vehicle has stopped, turn the engine off and shift to park.
2. Accessory Ч This allows electrical accessories such as the radio to operate while the engine is not running. Press and release the START/STOP button without applying the brake pedal. ACCESSORY POWER ACTIVE and PRESS BRAKE TO START will be displayed in the message center. Refer to Message center in the Instrument Cluster chapter for more information.
3. On Ч This will power your vehicleТs electrical system and the warning lights in the instrument cluster will illuminate, but the engine will remain off. Press and release the START/STOP button once from accessory mode or twice from off without applying the brake pedal.
4. Start Ч Cranks the engine. Press the START/STOP button (for any length of time) while applying the brake pedal.
See also:
Warning lights and chimes
Warning lights and gauges can alert you to a vehicle condition that may become serious enough to cause extensive repairs. A warning light may illuminate when a problem exists with one of your ve ...
Safety belt extension assembly
If the safety belt is too short when fully extended, a safety belt extension assembly can be obtained from an authorized dealer. Use only extensions manufactured by the same supplier as the safet ...
Safety Canopy System
WARNING: Do not place objects or mount equipment on or near the headliner at the siderail that may come into contact with a deploying Safety Canopy . Failure to follow these instructions m ...