System check and vehicle feature customization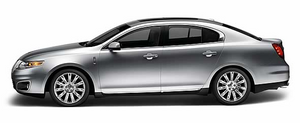 Press the SETUP button repeatedly to cycle the message center through the following features:

RESET FOR SYSTEM CHECK
When this message appears, press the RESET button and the message center will begin to cycle through the following systems and provide a status of the item if needed.
1. XXX% OIL LIFE
2. DOORS STATUS
3. TRUNK CLOSED
4. BLIND SPOT SYSTEM (if equipped)
5. CROSS TRAFFIC SYSTEM (if equipped)
6. BRAKE SYSTEM
7. FUEL LEVEL
8. MYKEY DISTANCE (If MyKey is programmed)
9. MYKEY(S) PROGRAMMED
10. ADMIN KEYS PROGRAMMED
Note: Some systems show a message only if a condition is present.
OIL LIFE
This displays the remaining oil life.
An oil change is required whenever indicated by the message center and according to the recommended maintenance schedule. USE ONLY RECOMMENDED ENGINE OILS.
To reset the oil monitoring system to 100% after each oil change, perform the following:
1. Press and release SETUP to display "OIL LIFE XXX% HOLD RESET = NEW".
2. Press and hold RESET for two seconds and release to reset the oil life to 100%.
UNITS
Displays the current units English or Metric.
Press RESET to change from English to Metric.
AUTOLAMP (SEC)
This feature keeps your headlights on for up to three minutes after the ignition is switched off.
Press RESET to select the new Autolamp delay values of 0, 10, 20, 30, 60, 90, 120 or 180 seconds.
AUTOLOCK
This feature automatically locks all vehicle doors when the vehicle is shifted into any gear, putting the vehicle in motion.
Press RESET to turn autolock on or off.
AUTOUNLOCK
This feature automatically unlocks all vehicle doors when the driver's door is opened within 10 minutes of the ignition being turned off.
Press RESET to turn autounlock on or off.
BLIND SPOT (if equipped)
The Blind Spot Information System (BLIS ) is designed to assist the driver by monitoring the side areas on both sides of the vehicle.
Press RESET to turn it off or on.
CROSS TRAFFIC (if equipped)
This feature is designed to assist and warn the driver when backing out of parking spaces.
Press RESET to turn it off or on.
EASY ENTRY/EXIT SEAT
Press RESET to turn it off or on.
PARK AID (Reverse sensing system–if equipped)
This feature sounds a warning tone to warn the driver of obstacles near the rear bumper, and functions only when R (Reverse) gear is selected.
Press RESET to turn the rear park assist off.
CREATE MYKEY / MYKEY SETUP/ CLEAR MYKEY
For more information refer to MyKey in the Locks and Security chapter.
LANGUAGE = ENGLISH / SPANISH / FRENCH
Allows you to choose which language the message center will display in.
Selectable languages are English, Spanish, or French.
Waiting four seconds or pressing the RESET button cycles the message center through each of the language choices.
Press and hold RESET for two seconds to set the language choice.
See also:
Service recommendations
To help you service your vehicle, we provide scheduled maintenance information which makes tracking routine service easy. If your vehicle requires professional service, your authorized dealer can ...
Octane recommendations
"Regular" unleaded gasoline with a pump (R+M)/2 octane rating of 87 is recommended. Some stations offer fuels posted as "Regular" with an octane rating below 87, particularly in high altitud ...
Filling the tank
The advertised fuel capacity of the fuel tank on your vehicle is equal to the rated refill capacity of the fuel tank as listed in the Maintenance product specifications and capacities section of t ...