Rear window defroster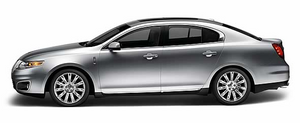 The rear defroster control is located on the climate control panel and works to clear the rear window of fog and thin ice.
The engine must be running to operate the rear window defroster.
Press

to turn the rear window defroster on. An indicator light on the button will illuminate when active. The rear window defroster turns off automatically after a predetermined amount of time, if a low battery condition is detected or when the ignition is turned off or to the accessory position. To manually turn off the rear window defroster at any time, press the control again.
If your vehicle is equipped with both rear defroster and heated mirrors, the same button will activate both. Refer to Exterior mirrors in the Driver Controls chapter.
Do not use razor blades or other sharp objects to clean the inside of the rear window or to remove decals from the inside or the rear window. This may cause damage to the heated grid lines and will not be covered by your warranty.
See also:
Wheel lug nut torque specifications
WARNING: When a wheel is installed, always remove any corrosion, dirt or foreign materials present on the mounting surfaces of the wheel or the surface of the wheel hub, brake drum or brake disc ...
System warnings
System warnings alert you to possible problems or malfunctions in your vehicle's operating systems. In the event of a multiple warning situation, the message center will cycle the display to sh ...
Cooled seats
The cooled seats will only function when the engine is running. To operate the cooled seats: Press the cooled seat symbol to cycle through the various cooling settings and off. Cooler settin ...