Rolling code programming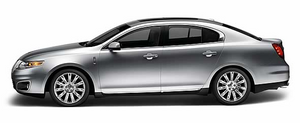 Note: If you do not follow the time-sensitive instructions, the device will time out and you will have to repeat the complete procedure.
Note: It may be helpful to have another person assist you in programming the transmitter.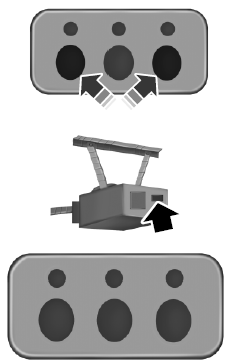 1. Switch the ignition on.
2. Press and hold the outer two buttons for 1Ц2 seconds, then release.
Note: You may need a ladder to reach the unit and you may need to remove the cover or lamp lens.
Note: If you cannot locate the learn button, refer to the Owner Manual of your garage door opener or call the toll-free help line on 1-866-572-2728.
3. Press the learn button on the garage door opener motor.
Note: You will have 10Ц30 seconds to complete the following steps.
4. Return to your car.
5. Press and hold the function button you would like to use to control the garage door. You may need to hold the button from 5Ц20 seconds, during which time the selected button LED lamp will flash slowly.
6. When the garage door moves, release the button within one second.
The LED lamp will flash rapidly until programming is complete.
7. Press and release the button again. The garage door should move, confirming that programming is successful. If your garage door does not operate, repeat the previous steps.
The LED lamp above the selected button will illuminate to confirm that the system is responding to the button command.
To program another rolling code device, repeat steps one through six substituting a different function button in step four.
See also:
Transporting children
Always make sure your child is secured properly in a device that is appropriate for their age, height and weight. All children are shaped differently. The child height, age and weight thresholds p ...
Steering
The steering system for the new MKT is improved, too. The gear ratio is quicker (15:1 for 2013 vs. 17.1:1 for 2012), making the steering more immediately responsive. All new Lincoln MKT models ben ...
Anti-scan feature
If the wrong code has been entered seven times (35 consecutive button presses), the keypad will go into an anti-scan mode. This mode disables the keypad for one minute and the keypad lamp will fla ...