Cooled seats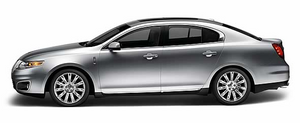 The cooled seats will only function when the engine is running.
To operate the cooled seats:
Press once to activate the high cool setting (three indicator lights).
Continue pressing to scroll through the other settings; medium cool (two indicator lights), low cool (one indicator light) or off.

• DATC system

• Navigation-based system
If the engine falls below 350 rpm while the cooled seats are on, the feature will turn itself off and will need to be reactivated.