Determining if the system is operational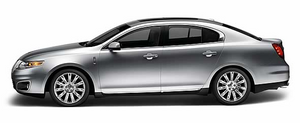 The SRS uses a readiness light in the instrument cluster or a tone to indicate the condition of the system. Refer to Warning lights and chimes in the Instrument Cluster chapter. Routine maintenance of the airbag is not required.
Any difficulty with the system is indicated by one or more of the following:
• The readiness light (same light as used for front airbag system) will either flash or stay lit.
• The readiness light will not illuminate immediately after ignition is turned to the on position.
• A series of five beeps will be heard. The tone pattern will repeat periodically until the problem and light are repaired.
If any of these things happen, even intermittently, have the SRS serviced at an authorized dealer immediately. Unless serviced, the system may not function properly in the event of a collision.