Inspecting your tires and wheel valve stems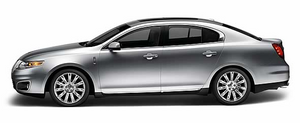 Periodically inspect the tire treads for uneven or excessive wear and remove objects such as stones, nails or glass that may be wedged in the tread grooves. Check the tire and valve stems for holes, cracks, or cuts that may permit air leakage and repair or replace the tire and replace the valve stem. Inspect the tire sidewalls for cracking, cuts, bruises and other signs of damage or excessive wear. If internal damage to the tire is suspected, have the tire demounted and inspected in case it needs to be repaired or replaced. For your safety, tires that are damaged or show signs of excessive wear should not be used because they are more likely to blow out or fail.
Improper or inadequate vehicle maintenance can cause tires to wear abnormally. Inspect all your tires, including the spare, frequently, and replace them if one or more of the following conditions exist:
See also:
How does the Personal Safety System work?
The Personal Safety System can adapt the deployment strategy of your vehicle's safety devices according to crash severity and occupant conditions. A collection of crash and occupant sensors provid ...
Trailer towing tips
• Practice turning, stopping and backing-up before starting on a trip to get the feel of the vehicle-trailer combination. When turning, make wider turns so the trailer wheels will clear curbs and ...
Obtaining a French Owner's Guide
French Owner's Guides can be obtained from your authorized dealer or by contacting Helm, Incorporated using the contact information listed previously in this section. ...