Fuel pump shut-off switch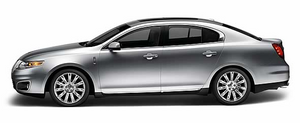 This device stops the electric fuel pump from sending fuel to the engine when your vehicle has had a substantial jolt.
After an accident, if the engine cranks but does not start, this switch may have been activated.
The fuel pump shut-off switch is located in the front passenger footwell area in the right upper corner.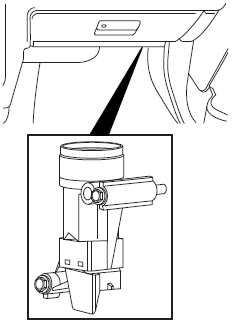 To reset the switch:
1. Turn the ignition to the off position.
2. Check the fuel system for leaks.
3. If no leaks are apparent, reset the switch by pressing in on the reset button.
4. Turn the ignition to the on position.
5. Wait a few seconds and return the key to off position.
6. Make another check for leaks.
See also:
Important Ventilating Information
If you stop your vehicle and leave the engine idling for long periods of time, we recommend that you do one of the following: • Open the windows at least one inch (2.5 cm). • Set your climate cont ...
Cabin air filter
Your vehicle is equipped with a cabin air filter, located behind the glove box. The particulate air filtration system is designed to reduce the concentration of airborne particles such as dust, sp ...
Arming the system
When armed, this system will respond if unauthorized entry is attempted. When unauthorized entry occurs, the system will flash the turn signal lamps and will sound the horn. The system is ready t ...