Fuel pump shut-off switch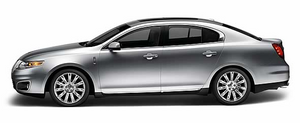 This device stops the electric fuel pump from sending fuel to the engine when your vehicle has had a substantial jolt.
After an accident, if the engine cranks but does not start, this switch may have been activated.
The fuel pump shut-off switch is located in the front passenger footwell area in the right upper corner.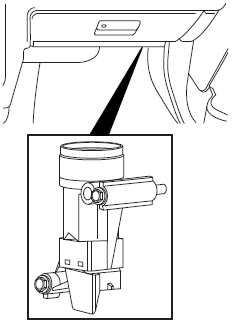 To reset the switch:
1. Turn the ignition to the off position.
2. Check the fuel system for leaks.
3. If no leaks are apparent, reset the switch by pressing in on the reset button.
4. Turn the ignition to the on position.
5. Wait a few seconds and return the key to off position.
6. Make another check for leaks.
See also:
Performance
The MKX's best performance attributes are those that its rival, the Lexus, takes for granted. This Lincoln glides softly on the road, with little wind and road noise. Even the optional 20-inch w ...
Vehicle loading – with and without a trailer
This section will guide you in the proper loading of your vehicle and/or trailer, to keep your loaded vehicle weight within its design rating capability, with or without a trailer. Properly loadin ...
Preparing your vehicle
When the battery is disconnected or a new battery is installed, the automatic transmission must relearn its shift strategy. As a result, the transmission may have firm and/or soft shifts. This ope ...