Fuel pump shut-off switch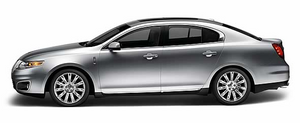 This device stops the electric fuel pump from sending fuel to the engine when your vehicle has had a substantial jolt.
After an accident, if the engine cranks but does not start, this switch may have been activated.
The fuel pump shut-off switch is located in the front passenger footwell area in the right upper corner.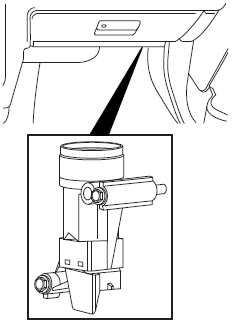 To reset the switch:
1. Turn the ignition to the off position.
2. Check the fuel system for leaks.
3. If no leaks are apparent, reset the switch by pressing in on the reset button.
4. Turn the ignition to the on position.
5. Wait a few seconds and return the key to off position.
6. Make another check for leaks.
See also:
Speed control
With speed control set, you can maintain a set speed without keeping your foot on the accelerator pedal. WARNING: Do not use the speed control in heavy traffic or on roads that are winding, slipp ...
Trailer towing
Trailer towing with your vehicle may require the use of a trailer tow option package. Trailer towing puts additional loads on your vehicle's engine, transmission, axle, brakes, tires and suspen ...
Vehicle identification number (VIN)
The vehicle identification number is located on the driver side instrument panel. Please note that in the graphic, XXXX is representative of your vehicle identification number. The Vehic ...