Calculating fuel economy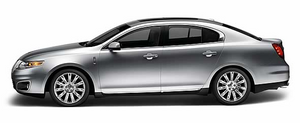 1. Fill the fuel tank completely and record the initial odometer reading (in miles or kilometers).
2. Each time you fill the tank, record the amount of fuel added (in gallons or liters).
3. After at least three to five tank fill-ups, fill the fuel tank and record the current odometer reading.
4. Subtract your initial odometer reading from the current odometer reading.
5. Follow one of the simple calculations in order to determine fuel economy:
Calculation 1: Divide total miles traveled by total gallons used.
Calculation 2: Multiply liters used by 100, then divide by total kilometers traveled.
Keep a record for at least one month and record the type of driving (city or highway). This will provide an accurate estimate of the vehicle's fuel economy under current driving conditions. Additionally, keeping records during summer and winter will show how temperature impacts fuel economy. In general, lower temperatures give lower fuel economy.
See also:
Heated outside mirrors
Both mirrors are heated automatically to remove ice, mist and fog when the rear window defrost is activated. Note: With the Auto dimming feature, the mirror glass is thicker and will ta ...
Center console
Your vehicle may be equipped with a variety of console features. These include: 1. Cup holders with ambient lighting (if equipped). Slide the door open to access the cup holders. 2. Utilit ...
Changing the tires
If you get a flat tire while driving, do not apply the brake heavily. Instead, gradually decrease your speed. Hold the steering wheel firmly and slowly move to a safe place on the side of the roa ...