Calculating fuel economy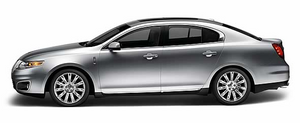 1. Fill the fuel tank completely and record the initial odometer reading (in miles or kilometers).
2. Each time you fill the tank, record the amount of fuel added (in gallons or liters).
3. After at least three to five tank fill-ups, fill the fuel tank and record the current odometer reading.
4. Subtract your initial odometer reading from the current odometer reading.
5. Follow one of the simple calculations in order to determine fuel economy:
Calculation 1: Divide total miles traveled by total gallons used.
Calculation 2: Multiply liters used by 100, then divide by total kilometers traveled.
Keep a record for at least one month and record the type of driving (city or highway). This will provide an accurate estimate of the vehicle's fuel economy under current driving conditions. Additionally, keeping records during summer and winter will show how temperature impacts fuel economy. In general, lower temperatures give lower fuel economy.
See also:
Power distribution box
The power distribution box is located in the engine compartment. The power distribution box contains high-current fuses that protect your vehicle's main electrical systems from overloads. WARNING ...
Away from home
If you are away from home when your vehicle needs service, contact the Ford Customer Relationship Center or use the online resources listed below to find the nearest authorized dealer. In the Uni ...
Maintenance product specifications and capacities
Approximate dry fill capacity. Actual amount may vary during fluid changes. Automatic transmissions that require MERCON LV should only use MERCON LV fluid. Refer to scheduled maintenanc ...