Checking automatic transmission fluid at cool temperature (59°F-77°F [15°C-25°C])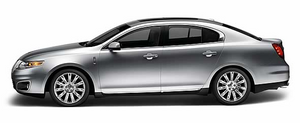 If a fluid check is necessary at a low fluid temperature (59°F-77°F [15°C-25°C]), perform the check using the cold range on the dipstick.
However, the fluid must be re-checked at the proper fluid temperature.
See also:
Engine drivebelt routing
3.7L V6 engine 1. Short drivebelt is on first pulley groove closest to engine (except vehicles with electric power assisted steering). 2. Long drivebelt is on second pulley groove farthest from ...
Bounce-back
When an obstacle has been detected in the window opening as the window is moving upward, the window will automatically reverse direction and move down. This is known as "bounce-back". If the ignit ...
Compass zone adjustment
1. Determine which magnetic zone you are in for your geographic location by referring to the zone map. 2. Turn ignition to the on position. 3. Press and hold the 7 and 9 radio preset butt ...