High fluid level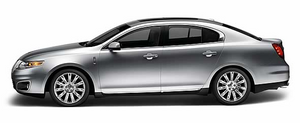 Fluid levels above the normal operating range may result in transmission failure. An overfill condition of transmission fluid may cause shift and/or engagement concerns and/or possible damage to the transmission.
High fluid levels can be caused by an overheating condition.
See also:
Octane recommendations
"Regular" unleaded gasoline with a pump (R+M)/2 octane rating of 87 is recommended. Some stations offer fuels posted as "Regular" with an octane rating below 87, particularly in high altitud ...
Operation
The radar sensor detects vehicles ahead that are moving in the same direction as your vehicle. If the radar detects that your vehicle is rapidly closing in on another vehicle, a red warning ...
Brakes
Occasional brake noise is normal. If a metal-to-metal, continuous grinding or continuous squeal sound is present, the brake linings may be worn-out and should be inspected by an authorized dealer. ...