Export unique (non–united states/canada) vehiclespecific information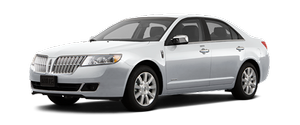 For your particular global region, your vehicle may be equipped with features and options that are different from the features and options that are described in this Owner's Guide. A market unique supplement may be supplied that complements this book. By referring to the market unique supplement, if provided, you can properly identify those features, recommendations and specifications that are unique to your vehicle. This Owner's Guide is written primarily for the U.S. and Canadian Markets.
Features or equipment listed as standard may be different on units built for Export. Refer to this Owner's Guide for all other required information and warnings.
See also:
Fuel pump shut-off
In the event of a moderate to severe collision, this vehicle is equipped with a fuel pump shut-off feature that stops the flow of fuel to the engine. Not every impact will cause a shut-off. Not ...
Adding engine coolant
When adding coolant, make sure it is a 50/50 mixture of engine coolant and distilled water. Add the mixture to the coolant reservoir, when the engine is cool, until the appropriate fill level is o ...
Calculating fuel economy
1. Fill the fuel tank completely and record the initial odometer reading (in miles or kilometers). 2. Each time you fill the tank, record the amount of fuel added (in gallons or liters). 3. Af ...