Compass calibration adjustment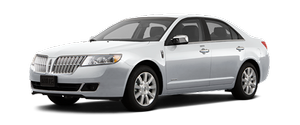 Perform compass calibration in an open area free from steel structures and high voltage lines. For optimum calibration, turn off all electrical accessories (heater/air conditioning, wipers, etc.) and make sure all vehicle doors are shut.
1. Start the vehicle.
2. To calibrate, press and hold the 7 and 9 radio preset buttons together for approximately 10 seconds until CAL appears. Release the buttons.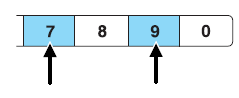 3. Slowly drive the vehicle in a circle (less than 3 mph [5 km/h]) until the CAL display changes to the direction value (N, S, E, W, etc.). It may take up to five circles to complete calibration.БЮ 4. The compass is now calibrated.

See also:
Safety
The Lincoln MKT is a Top Safety Pick from the Insurance Institute for Highway Safety, which means it scores the top grade of Good in front, side and rear crash tests, as well as a new roof-strengt ...
Special instructions
For your added safety, your vehicle is fitted with sophisticated electronic controls. WARNING: Please read the section Airbag Supplemental Restraint System (SRS) in the Seating and Safety Restrai ...
Precautions when servicing your vehicle
Do not work on a hot engine. • Make sure that nothing gets caught in moving parts. • Do not work on a vehicle with the engine running in an enclosed space, unless you are sure you have enough v ...