Mykey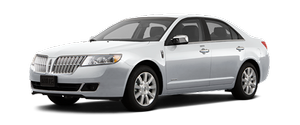 The MyKey feature allows you to program a restricted driving mode to promote good driving habits. All but one of the keys programmed to the vehicle can be activated as a MyKey . The key will remain restricted until MyKey is cleared. Any remaining keys are referred to as an "administrator key" or admin key. The admin key can be used to create a MyKey , program optional MyKey settings, and clear the MyKey feature. When the MyKey feature is enabled the user can use system check in the message center to see how many MyKeys and admin keys are programmed to the vehicle, and see the total distance the vehicle has been driven with the MyKey active.
See also:
Changing the tires
If you get a flat tire while driving, do not apply the brake heavily. Instead, gradually decrease your speed. Hold the steering wheel firmly and slowly move to a safe place on the side of the roa ...
Underbody
Flush the complete underside of your vehicle frequently. Keep body and door drain holes free from packed dirt. ...
Choosing the right fuel
Use only UNLEADED fuel or UNLEADED fuel blended with a maximum of 10% ethanol. Do not use fuel ethanol (E85), diesel, methanol, leaded fuel or any other fuel. The use of leaded fuel is prohibited ...