Damage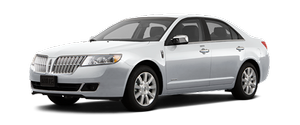 Periodically inspect the tire treads and sidewalls for damage (such as bulges in the tread or sidewalls, cracks in the tread groove and separation in the tread or sidewall). If damage is observed or suspected have the tire inspected by a tire professional. Tires can be damaged during off-road use, so inspection after off-road use is also recommended.
WARNING: Age
Tires degrade over time depending on many factors such as weather, storage conditions, and conditions of use (load, speed, inflation pressure, etc.) the tires experience throughout their lives.
In general, tires should be replaced after six years regardless of tread wear. However, heat caused by hot climates or frequent high loading conditions can accelerate the aging process and may require tires to be replaced more frequently.
You should replace your spare tire when you replace the road tires or after six years due to aging even if it has not been used.
See also:
Securilock passive anti-theft system
SecuriLock passive anti-theft system is an engine immobilization system. This system is designed to help prevent the engine from being started unless a coded intelligent access keys programmed to ...
Emission control system
WARNING: Do not park, idle, or drive your vehicle in dry grass or other dry ground cover. The emission system heats up the engine compartment and exhaust system, which can start a fire. WARNING: ...
How does the safety belt pretensioner and airbag supplementalrestraint system work?
The safety belt pretensioner and airbag SRS are designed to activate when the vehicle sustains longitudinal deceleration sufficient to cause the sensors to close an electrical circuit that i ...