Tire replacement requirements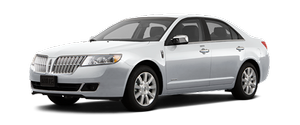 Your vehicle is equipped with tires designed to provide a safe ride and handling capability.
WARNING: Only use replacement tires and wheels that are the same size, load index, speed rating and type (such as P-metric versus LT-metric or all-season versus all-terrain) as those originally provided by Ford. The recommended tire and wheel size may be found on either the Safety Compliance Certification Label or the Tire Label which is located on the B-Pillar or edge of the driver's door. If this information is not found on these labels then you should contact your authorized dealer as soon as possible. Use of any tire or wheel not recommended by Ford can affect the safety and performance of your vehicle, which could result in an increased risk of loss of vehicle control, vehicle rollover, personal injury and death. Additionally the use of non-recommended tires and wheels could cause steering, suspension, axle or transfer case/power transfer unit failure. If you have questions regarding tire replacement, contact your authorized dealer as soon as possible.
WARNING: When mounting replacement tires and wheels, you should not exceed the maximum pressure indicated on the sidewall of the tire to set the beads without additional precautions listed below. If the beads do not seat at the maximum pressure indicated, re-lubricate and try again.
When inflating the tire for mounting pressures up to 20 psi (1.38 bar) greater than the maximum pressure on the tire sidewall, the following precautions must be taken to protect the person mounting the tire:
1. Make sure that you have the correct tire and wheel size.
2. Lubricate the tire bead and wheel bead seat area again.
3. Stand at a minimum of 12 ft (3.66 m) away from the tire wheel assembly.
4. Use both eye and ear protection.
For a mounting pressure more than 20 psi (1.38 bar) greater than the maximum pressure, a Ford dealer or other tire service professional should do the mounting.
Always inflate steel carcass tires with a remote air fill with the person inflating standing at a minimum of 12 ft (3.66 m) away from the tire wheel assembly.
Important: Remember to replace the wheel valve stems when the road tires are replaced on your vehicle.
It is recommended that the two front tires or two rear tires generally be replaced as a pair.
The tire pressure sensors mounted in the wheels (originally installed on your vehicle) are not designed to be used in aftermarket wheels.
The use of wheels or tires not recommended by Ford Motor Company may affect the operation of your tire pressure monitoring system.
If the TPMS indicator is flashing, your TPMS is malfunctioning. Your replacement tire might be incompatible with your TPMS, or some component of the TPMS may be damaged.
See also:
Deactivating/activating autounlock feature
Your vehicle comes with the autounlock features activated; there are four methods to enable/disable this feature: • Through your authorized dealer, • by using a power door unlock/lock sequence, or ...
Reporting safety defects (U.S. only)
If you believe that your vehicle has a defect which could cause a crash or could cause injury or death, you should immediately inform the National Highway Traffic Safety Administration (NHTS ...
Blind spot mirrors (if equipped)
Blind spot mirrors have an integrated convex spotter mirror built into the upper outboard corner of the outside mirrors. They are designed to assist the driver by increasing visibility along the s ...