Adaptive cruise control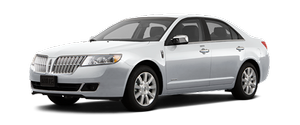 Collision warning is paired with adaptive cruise control (ACC) because both features use the forward-looking radar system. With a range of up to 600 feet, ACC monitors and adjusts vehicle speed to keep it at a safe distance behind another vehicle in the same lane, even in fog or heavy rain.
The sophisticated radar system and control module ignores stationary objects as it determines the closing rate toward the vehicle ahead to determine whether it is necessary to automatically adjust the engine throttle setting or engage the braking system. Able to work at just 20 mph, drivers can set the system to work during normal commuting, helping reduce driver fatigue.
See also:
Jump Starting
1. Start the engine of the booster vehicle and run the engine at moderately increased speed. 2. Start the engine of the disabled vehicle. 3. Once the disabled vehicle has been started, run both en ...
Changing Tires with a TPMS
Note: Each road tire is equipped with a tire pressure sensor located inside the tire and wheel assembly cavity. The pressure sensor is attached to the valve stem. The pressure sensor is co ...
Breaking-in your vehicle
Your vehicle does not need an extensive break-in. Try not to drive continuously at the same speed for the first 1,000 miles (1,600 km) of new vehicle operation. Vary your speed frequently in order ...