Adaptive cruise control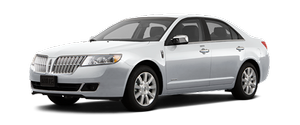 Collision warning is paired with adaptive cruise control (ACC) because both features use the forward-looking radar system. With a range of up to 600 feet, ACC monitors and adjusts vehicle speed to keep it at a safe distance behind another vehicle in the same lane, even in fog or heavy rain.
The sophisticated radar system and control module ignores stationary objects as it determines the closing rate toward the vehicle ahead to determine whether it is necessary to automatically adjust the engine throttle setting or engage the braking system. Able to work at just 20 mph, drivers can set the system to work during normal commuting, helping reduce driver fatigue.
See also:
2011 Lincoln MKZ Review
The MKZ is Lincoln's entry-level luxury sedan, but with its 2010 redesign there's not much that's entry-level about it. After driving the MKZ for a week, I'm impressed with its strong powertrain, ...
Will You Navigate?
There's nothing inherently wrong with the new Lincoln Navigator that would make me say someone shouldn't buy one. If the looks grab you, then it makes perfect sense. If you're remotely on the fenc ...
Recycled engine coolant
Ford Motor Company does NOT recommend the use of recycled engine coolant since a Ford-approved recycling process is not yet available. Used engine coolant should be disposed of in an appropriate ...