Recommended shift speeds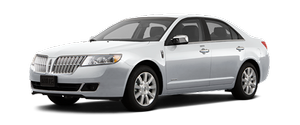 Upshift according to the following chart:

The instrument cluster will show the current selected gear you are in.
In order to prevent the engine from running at too low an RPM, which may cause it to stall, the SST will automatically make some downshifts even if it has determined that you have not downshifted in time.
Although the SST will make some downshifts for you, it will still allow you to downshift at any time as long as the SST determines that the engine will not be damaged from over-revving.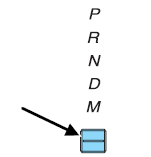 Engine damage may occur if excessive engine revving is held without shifting.
See also:
Special Operating Conditions
If you operate your vehicle primarily in any of the following conditions, you need to perform additional maintenance as indicated. If you occasionally operate your vehicle under any of these condi ...
Cell phone use
The use of mobile communications equipment has become increasingly important in the conduct of business and personal affairs. However, drivers must not compromise their own or others' safety when ...
Low fluid level
Do not drive the vehicle if the fluid level does not show at all on the dipstick. Driving the vehicle with less than the recommended fluid level may result in transmission failure. An under ...