Recommended shift speeds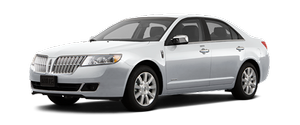 Upshift according to the following chart:

The instrument cluster will show the current selected gear you are in.
In order to prevent the engine from running at too low an RPM, which may cause it to stall, the SST will automatically make some downshifts even if it has determined that you have not downshifted in time.
Although the SST will make some downshifts for you, it will still allow you to downshift at any time as long as the SST determines that the engine will not be damaged from over-revving.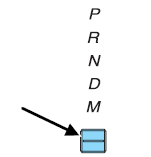 Engine damage may occur if excessive engine revving is held without shifting.
See also:
Vehicle identification number (VIN)
The vehicle identification number is located on the driver side instrument panel. Please note that in the graphic, XXXX is representative of your vehicle identification number. The Vehic ...
Checking automatic transmission fluid at cool temperature (59°F-77°F [15°C-25°C])
If a fluid check is necessary at a low fluid temperature (59°F-77°F [15°C-25°C]), perform the check using the cold range on the dipstick. However, the fluid must be re-checked at the proper ...
CTA false alerts
Due to the nature of radar technology, there may be certain instances when the BLIS will alert with no object present when backing up. This is known as a false alert. Some level of false alerts ar ...