Driving through water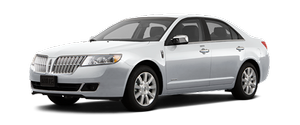 If driving through deep or standing water is unavoidable, proceed very slowly. Never drive through water that is higher than the bottom of the wheel rims (for cars) or the bottom of the hubs (for trucks).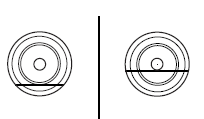 When driving through water, traction or brake capability may be limited.
Also, water may enter your engine's air intake and severely damage your engine or your vehicle may stall. Driving through deep water where the transmission vent tube is submerged may allow water into the transmission and cause internal transmission damage. Once through the water, always dry the brakes by moving your vehicle slowly while applying light pressure on the brake pedal. Wet brakes do not stop the vehicle as quickly as dry brakes.
See also:
Fuel pump shut-off
In the event of a moderate to severe collision, this vehicle is equipped with a fuel pump shut-off feature that stops the flow of fuel to the engine. Not every impact will cause a shut-off. Sho ...
Safety
The Lincoln MKT is a Top Safety Pick from the Insurance Institute for Highway Safety, which means it scores the top grade of Good in front, side and rear crash tests, as well as a new roof-strengt ...
One-time disable
If at any time the driver/front passenger quickly buckles then unbuckles the safety belt for that seating position, the Belt-Minder is disabled for the current ignition cycle. The Belt-Minder feat ...