The better business bureau (BBB) auto line program(U.S. ONLY)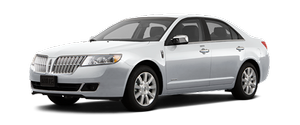 Your satisfaction is important to Ford Motor Company and to your dealer.
If a warranty concern has not been resolved using the three-step procedure outlined earlier in this chapter in the Getting the services you need section, you may be eligible to participate in the BBB AUTO LINE program.
The BBB AUTO LINE program consists of two parts Ц mediation and arbitration. During mediation, a representative of the BBB will contact both you and Ford Motor Company to explore options for settlement of the claim. If an agreement is not reached during mediation or you do not want to participate in mediation, and if your claim is eligible, you may participate in the arbitration process. An arbitration hearing will be scheduled so that you can present your case in an informal setting before an impartial person. The arbitrator will consider the testimony provided and make a decision after the hearing.
Disputes submitted to the BBB AUTO LINE program are usually decided within forty days after you file your claim with the BBB. You are not bound by the decision, and may reject the decision and proceed to court where all findings of the BBB Auto Line dispute, and decision, are admissible in the court action. Should you choose to accept the BBB AUTO LINE decision, Ford is then bound by the decision, and must comply with the decision within 30 days of receipt of your acceptance letter.
BBB AUTO LINE Application: Using the information provided below, please call or write to request a program application. You will be asked for your name and address, general information about your new vehicle, information about your warranty concerns, and any steps you have already taken to try to resolve them. A Customer Claim Form will be mailed that will need to be completed, signed and returned to the BBB along with proof of ownership. Upon receipt, the BBB will review the claim for eligibility under the Program Summary Guidelines.
You can get more information by calling BBB AUTO LINE at 1-800-955-5100, or writing to:
BBB AUTO LINE
4200 Wilson Boulevard, Suite 800
Arlington, Virginia 22203Ц1833
BBB AUTO LINE applications can also be requested by calling the Ford Motor Company Customer Relationship Center at 1-800-392-3673.
Note: Ford Motor Company reserves the right to change eligibility limitations, modify procedures, or to discontinue this process at any time without notice and without obligation.
See also:
Keys
Keys Your vehicle is equipped with two Integrated Keyhead Transmitters (IKTs). The key blade functions as a programmed key which starts the vehicle and unlocks/locks all the doors. The ...
Fuel quality
If you are experiencing starting, rough idle or hesitation driveability problems during a cold start, try a different brand of УRegularФ unleaded gasoline. Do not add aftermarket fuel additive ...
Information on УPФ type tires
P215/65R15 95H is an example of a tire size, load index and speed rating. The definitions of these items are listed below. (Note that the tire size, load index and speed rating for your vehi ...