Paint chips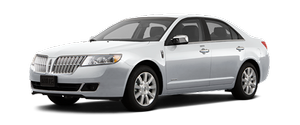 Your authorized dealer has touch-up paint to match your vehicle's color.
Take your color code (printed on a sticker in the driver's door jamb) to your authorized dealer to ensure you get the correct color.
• Remove particles such as bird droppings, tree sap, insect deposits, tar spots, road salt and industrial fallout before repairing paint chips.
• Always read the instructions before using the products.
See also:
Detection issues
The radar sensor has a limited field of vision. In some situations it may not detect vehicles at all or detect a vehicle later than expected. Detection issues can occur: • When driving on a di ...
Traction control system (TCS)
Traction control is a driver aid feature that helps your vehicle maintain traction of the wheels, typically when driving on slippery and/or hilly road surfaces, by detecting and controlling wheel ...
Cell phone use
The use of Mobile Communications Equipment has become increasingly important in the conduct of business and personal affairs. However, drivers must not compromise their own or others' safety when ...