Aluminum wheels and wheel covers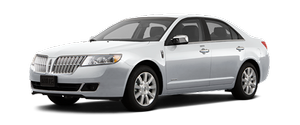 Aluminum wheels and wheel covers are coated with a clear coat paint finish. In order to maintain their shine:
Х Clean weekly with Motorcraft Wheel and Tire Cleaner, which is available from your authorized dealer. Heavy dirt and brake dust accumulation may require agitation with a sponge. Rinse thoroughly with a strong stream of water.
Х Never apply any cleaning chemical to hot or warm wheel rims or covers.
Х Some automatic car washes may cause damage to the finish on your wheel rims or covers. Industrial-strength (heavy-duty) cleaners, or cleaning chemicals, in combination with brush agitation to remove brake dust and dirt, could wear away the clear coat finish over time.
Х Do not use hydrofluoric acid-based or high caustic-based wheel cleaners, steel wool, fuels or strong household detergent.
Х To remove tar and grease, use Motorcraft Bug and Tar Remover , available from your authorized dealer.
See also:
Second generation (2003Ц2006)
The Navigator was updated in 2003, along with the Ford Expedition, on the new Ford U platform. The interior was also substantially revised to bring it up to the level expected by luxury buyers. So ...
Steering
The Lincoln MKS steering system received a thorough makeover for 2013. The gear ratio is quicker (15:1 for 2013 vs. 17.1:1 for today's MKS), making the steering more immediately responsive at all sp ...
Ignition modes
1. Off Ч This position shuts the engine and all electrical accessories off. Press and release the START/STOP button without applying the brake pedal when your vehicle is in on mode or when the en ...