Engine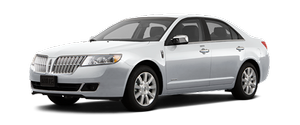 Engines are more efficient when they are clean because grease and dirt buildup keep the engine warmer than normal. When washing:
Х Take care when using a power washer to clean the engine. The high-pressure fluid could penetrate the sealed parts and cause damage.
Х Do not spray a hot engine with cold water to avoid cracking the engine block or other engine components.
Х Spray Motorcraft Engine Shampoo and Degreaser (ZC-20) on all parts that require cleaning and pressure rinse clean. In Canada, use Motorcraft Engine Shampoo (CXC-66-A).
Х Never wash or rinse the engine while it is hot or running; water in the running engine may cause internal damage.
Х Never wash or rinse any ignition coil, spark plug wire or spark plug well, or the area in and around these locations.
Х Cover the highlighted areas to prevent water damage when cleaning the engine.
See also:
Ignition modes
1. Off Ч This position shuts the engine and all electrical accessories off. Press and release the START/STOP button without applying the brake pedal when your vehicle is in accessory or on modes ...
Sand
When driving over sand, try to keep all four wheels on the most solid area of the trail. Avoid reducing the tire pressures but shift to a lower gear and drive steadily through the terrain. Apply t ...
Recycled engine coolant
Ford Motor Company does NOT recommend the use of recycled engine coolant since a Ford-approved recycling process is not yet available. Used engine coolant should be disposed of in an appropriate ...