Changing the wiper blades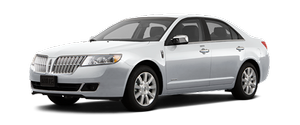 1. Pull the wiper blade and arm away from the glass.
2. Squeeze the locking tabs to release the blade from the arm and pull the blade away from the arm to remove it.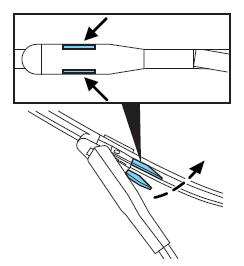 3. Attach the new blade to the arm and snap it into place.
Replace wiper blades at least once per year for optimum performance.
Poor wiper quality can be improved by cleaning the wiper blades and the windshield. Refer to Windows and wiper blades in the Cleaning chapter.
To prolong the life of the wiper blades, it is highly recommended to scrape off the ice on the windshield before turning on the wipers. The layer of ice has many sharp edges and can damage the micro edge of the wiper rubber element.
See also:
U.S. Dot tire identification number (TIN)
Both U.S. and Canada Federal regulations require tire manufacturers to place standardized information on the sidewall of all tires. This information identifies and describes the fundamental charac ...
Roll Stability Control™ (RSC )
Roll Stability Control™ (RSC ) may help to maintain roll stability of the vehicle during adverse maneuvers. RSC operates by detecting the vehicle's roll motion and the rate at which it changes and ...
Compass calibration adjustment
and high voltage lines. For optimum calibration, turn off all electrical accessories (heater/air conditioning, wipers, etc.) and make sure all vehicle doors are shut. 1. Start the vehicle. 2 ...