Checking the engine oil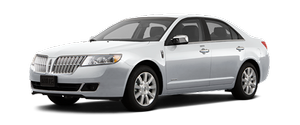 Refer to the scheduled maintenance information for the appropriate intervals for checking the engine oil.
1. Make sure the vehicle is on level ground.
2. Turn the engine off and wait 15 minutes for the oil to drain into the oil pan.
3. Set the parking brake and ensure the gearshift is securely latched in P (Park).
4. Open the hood. Protect yourself from engine heat.
5. Locate and carefully remove the engine oil level dipstick.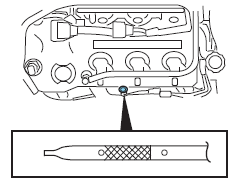 6. Wipe the dipstick clean. Insert the dipstick fully, then remove it again.
Х If the oil level is within this range, the oil level is acceptable.
DO NOT ADD OIL.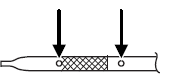 Х If the oil level is below this mark, engine oil must be added to raise the level within the normal operating range.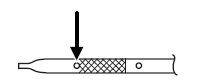 Х If required, add engine oil to the engine. Refer to Adding engine oil in this chapter.
Х Do not overfill the engine with oil. Oil levels above this mark may cause engine damage. If the engine is overfilled, some oil must be removed from the engine by an authorized dealer.
7. Put the dipstick back in and ensure it is fully seated.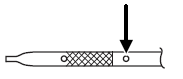 See also:
Power steering fluid (except ecoboost engine)
Refer to scheduled maintenance information. 1. Start the engine and let it run until it reaches normal operating temperature (the engine coolant temperature gauge indicator will be near the ...
Hilly condition usage
It is recommended that the driver select a lower gear position when ACC is active in situations such as prolonged downhill driving on steep grades (i.e., driving in mountainous areas). In these si ...
IT'S THE LITTLE THINGS THAT COUNT
Storage Compartments (Puny, Fair, Ample, Galore): Fair Cargo/Trunk Space (Puny, Fair, Ample, Galore): Fair ...