Checking the engine oil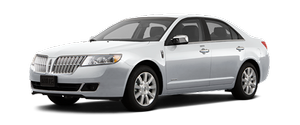 Refer to the scheduled maintenance information for the appropriate intervals for checking the engine oil.
1. Make sure the vehicle is on level ground.
2. Turn the engine off and wait 15 minutes for the oil to drain into the oil pan.
3. Set the parking brake and ensure the gearshift is securely latched in P (Park).
4. Open the hood. Protect yourself from engine heat.
5. Locate and carefully remove the engine oil level dipstick.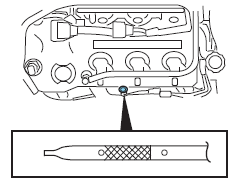 6. Wipe the dipstick clean. Insert the dipstick fully, then remove it again.
Х If the oil level is within this range, the oil level is acceptable.
DO NOT ADD OIL.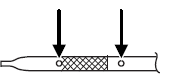 Х If the oil level is below this mark, engine oil must be added to raise the level within the normal operating range.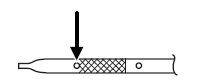 Х If required, add engine oil to the engine. Refer to Adding engine oil in this chapter.
Х Do not overfill the engine with oil. Oil levels above this mark may cause engine damage. If the engine is overfilled, some oil must be removed from the engine by an authorized dealer.
7. Put the dipstick back in and ensure it is fully seated.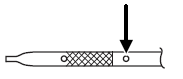 See also:
BLIS False Alerts
Due to the nature of radar technology, there may be certain instances when the BLIS will alert with no object present in the blind zone. This is known as a false alert. Some level of false alerts ...
2010 Lincoln MKT
While I wasn't crazy about its rear angle, the MKT looked great from the front. It has a huge, aggressive grille that works well with the crossover's size. It looks unique Ч in a good way. The M ...
Compass zone adjustment
Compass zone adjustment 1. Determine which magnetic zone you are in for your geographic location by referring to the zone map. 2. Turn ignition to the on position. 3. Press and hold t ...