Adding engine oil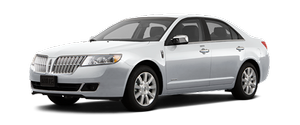 1. Check the engine oil. For instructions, refer to Checking the engine oil in this chapter.
2. If the engine oil level is not within the normal operating range, add only certified engine oil of the recommended viscosity. Remove the engine oil filler cap and use a funnel to pour the engine oil into the opening.
3. Recheck the engine oil level. Make sure the oil level is not above the normal operating range on the engine oil level dipstick.
4. Install the dipstick and ensure it is fully seated.
5. Fully install the engine oil filler cap by turning the filler cap clockwise until it stops.
To avoid possible oil loss, DO NOT operate the vehicle with the engine oil level dipstick and/or the engine oil filler cap removed.
See also:
Important safety precautions
WARNING: Do not overfill the fuel tank. The pressure in an overfilled tank may cause leakage and lead to fuel spray and fire. WARNING: The fuel system may be under pressure. If you hear a hissing ...
Tire change procedure
WARNING: To help prevent the vehicle from moving when you change a tire, be sure the parking brake is set, then block (in both directions) the wheel that is diagonally opposite (other side and e ...
Ignition modes
1. Off — This position shuts the engine and all electrical accessories off. Press and release the START/STOP button without applying the brake pedal when your vehicle is in accessory or on modes ...