Removing vehicle from storage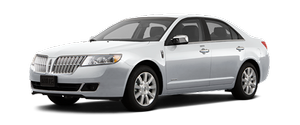 When your vehicle is ready to come out of storage, do the following:
Х Wash your vehicle to remove any dirt or grease film build-up on window surfaces.
Х Check windshield wipers for any deterioration.
Х Check under the hood for any foreign material that may have collected during storage (mice/squirrel nests).
Х Check the exhaust for any foreign material that may have collected during storage.
Х Check tire pressures and set tire inflation per the Tire Label.
Х Check brake pedal operation. Drive the vehicle 15 ft (4.5 meters) back and forth to remove rust build-up.
Х Check fluid levels (including coolant, oil and gas) to make sure there are no leaks, and fluids are at recommended levels.
Х If the battery was removed, clean the battery cable ends and inspect.
If you have any concerns or issues, contact your authorized dealer.
See also:
Bounce-back
When an obstacle has been detected in the window opening as the window is moving upward, the window will automatically reverse direction and move down. This is known as Уbounce-backФ. If the ignit ...
Replacing the battery
The intelligent access key (IA key) uses one coin type three-volt lithium battery CR2032 or equivalent. To replace the battery: 1. Remove the backup key from the transmitter, then twist a th ...
Important safety precautions
When the engine starts, the idle RPM runs faster to warm the engine. If the engine idle speed does not slow down automatically, have the vehicle checked. Before starting the vehicle: 1. Make sur ...