Owner checks and services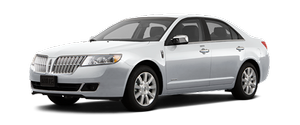 Certain basic maintenance checks and inspections should be performed by the owner or a service technician at the intervals indicated. Service information and supporting specifications are provided in this owner's guide.
Any adverse condition should be brought to the attention of your dealer or qualified service technician as soon as possible for the proper service advice. The owner maintenance service checks are generally not covered by warranties so you may be charged for labor, parts or fluids used.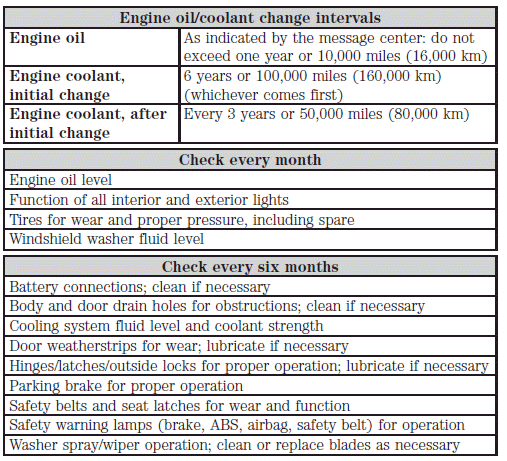 See also:
Ignition modes
1. Off — This position shuts the engine and all electrical accessories off. Press and release the START/STOP button without applying the brake pedal when your vehicle is in accessory or on modes ...
Fuel pump shut-off switch
This device stops the electric fuel pump from sending fuel to the engine when your vehicle has had a substantial jolt. After an accident, if the engine cranks but does not start, this switch may ...
Checking automatic transmission fluid at cool temperature (59°F-77°F [15°C-25°C])
If a fluid check is necessary at a low fluid temperature (59°F-77°F [15°C-25°C]), perform the check using the cold range on the dipstick. However, the fluid must be re-checked at the proper ...