Remote start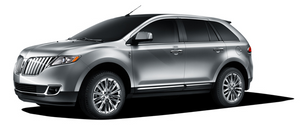 The remote start feature allows you to start the engine from outside the vehicle. If your transmitter has a

icon, you have remote start. The remote start feature has an extended operating range which allows you to remote start your vehicle from a farther distance from your vehicle.
All the buttons have this increased range performance capability when equipped with remote start.
Vehicles with automatic climate control can be configured to operate when the vehicle is started. Refer to Remote start climate operation in the Climate Controls chapter for more information and also refer to
Message center in the Instrument Cluster chapter to learn how to enable different climate options. A manual climate control system will run at the setting it was set to when the vehicle was last turned off.
To help make the vehicle as comfortable as possible, the engine idle can be increased during a remote start. You can enable or disable engine idle increase by selecting Remote Start Quiet in the message center. Refer to Message center in the Instrument Cluster chapter.
Many states and provinces have restrictions for the use of remote start.
Check your local and state or provincial laws for specific requirements regarding remote start systems.
Note: Do not use remote start if your vehicle is low on fuel.
WARNING: To avoid exhaust fumes, do not use remote start if your vehicle is parked indoors or areas that are not well ventilated.
The remote start system will not work if:
Х The ignition is on.
Х The alarm system is triggered.
Х The feature has been disabled.
Х The hood is not closed.
Х Two remote vehicle starts have already been attempted within the last hour.
Х The vehicle is not in P (Park).
Х The vehicle battery voltage is too low.