Trailer lamps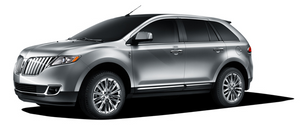 Trailer lamps are required on most towed vehicles. Make sure all running lights, brake lights, turn signals and hazard lights are working.
Do not splice into the vehicle lamp wiring for trailer lamps. Your vehicle uses an advanced electronic module to control and monitor your vehicle lamps. Splicing into the wiring or attaching wiring to the vehicle bulb may DISABLE the rear vehicle lamps or cause them not to function properly. Your lamp outage feature may also be disabled or provide incorrect information.
See also:
Keyless entry keypad procedure
1. Turn the ignition to the off position. 2. Close all the doors. 3. Enter factory–set 5–digit entry code. 4. Press and hold the 3 • 4. While holding the 3 • 4 press the 7 • 8. 5. Release ...
Octane recommendations
3.7L V6 engine "Regular" unleaded gasoline with a pump (R+M)/2 octane rating of 87 is recommended. Some stations offer fuels posted as "Regular" with an octane rating below 87, particularly ...
Three-row interior
Inside, functional, styling and safety updates transform the already distinctive and roomy interior of the new Lincoln MKT into an even more welcoming, luxurious and technologically advanced space. ...