Underbody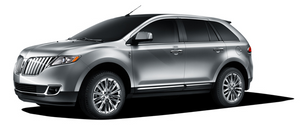 Flush the complete underside of your vehicle frequently. Keep body and door drain holes free from packed dirt.
See also:
Brakes
Occasional brake noise is normal. If a metal-to-metal, continuous grinding or continuous squeal sound is present, the brake linings may be worn-out and should be inspected by an authorized dealer. ...
Safety restraints for children
See the following sections for directions on how to properly use safety restraints for children. Also see Airbag supplemental restraint system (SRS) in this chapter for special instructions about ...
How Temperature Affects Your Tire Pressure
The tire pressure monitoring system (TPMS) monitors tire pressure in each pneumatic tire. While driving in a normal manner, a typical passenger tire inflation pressure may increase approximately 2 ...