Vehicle identification number (VIN)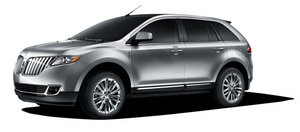 The vehicle identification number is located on the driver side instrument panel.
Please note that in the graphic, XXXX is representative of your vehicle identification number.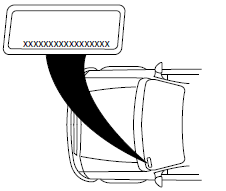 The Vehicle Identification Number (VIN) contains the following information: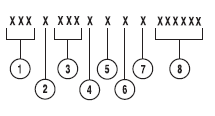 1. World manufacturer identifier
2. Brake system / Gross Vehicle Weight Rating (GVWR) / Restraint Devices and their location
3. Make, vehicle line, series, body type
4. Engine type
5. Check digit
6. Model year
7. Assembly plant
8. Production sequence number
See also:
Aiming the headlamps
The headlamps on your vehicle are properly aimed at the assembly plant. If your vehicle has been in an accident the alignment of your headlamps should be checked by your authorized dealer. Verti ...
How fail-safe cooling works
If the engine begins to overheat: • The engine coolant temperature gauge will move to the H (hot) area. • The symbol will illuminate. If the engine reaches a preset over-temperature condition, the ...