Safety and environment protection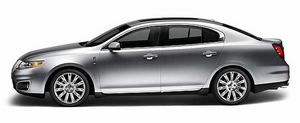 Warning symbols in this guide
How can you reduce the risk of personal injury to yourself or others? In this guide, answers to such questions are contained in comments highlighted by the warning triangle symbol. These comments should be read and observed.
Warning symbols on your vehicle

When you see this symbol, it is imperative that you consult the relevant section of this guide before touching or attempting adjustment of any kind.
Protecting the environment

We must all play our part in protecting the environment. Correct vehicle usage and the authorized disposal of waste, cleaning and lubrication materials are significant steps toward this aim. Information in this respect is highlighted in this guide with the tree symbol.
See also:
Determining if the system is operational
The SRS uses a readiness light in the instrument cluster or a tone to indicate the condition of the system. Refer to Warning lights and chimes in the Instrument Cluster chapter. Routine maintenanc ...
Brake over accelerator
This vehicle is equipped with a brake over accelerator feature. In the event the accelerator pedal becomes stuck or entrapped, applying steady and firm pressure to the brake pedal will both slow t ...
Filling the tank
The advertised fuel capacity of the fuel tank on your vehicle is equal to the rated refill capacity of the fuel tank as listed in the Maintenance product specifications and capacities section of t ...