Safety and environment protection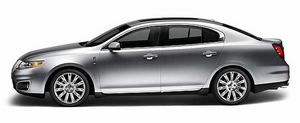 Warning symbols in this guide
How can you reduce the risk of personal injury to yourself or others? In this guide, answers to such questions are contained in comments highlighted by the warning triangle symbol. These comments should be read and observed.
Warning symbols on your vehicle

When you see this symbol, it is imperative that you consult the relevant section of this guide before touching or attempting adjustment of any kind.
Protecting the environment

We must all play our part in protecting the environment. Correct vehicle usage and the authorized disposal of waste, cleaning and lubrication materials are significant steps toward this aim. Information in this respect is highlighted in this guide with the tree symbol.
See also:
Cargo management system
The cargo management system consists of storage compartments located in the floor of the rear cargo area. 1. To open, lift the release handle and the lid. 2. To close, lower the lid. ...
Positive retention floor mat
Positive retention floor mat WARNING: Always use floor mats that are designed to fit the foot well of your vehicle. Only use floor mats that leave the pedal area unobstructed. Only use floor ...
Paint chips
Your authorized dealer has touch-up paint to match your vehicle's color. Take your color code (printed on a sticker in the driver's door jamb) to your authorized dealer to ensure you get the corr ...