Safety and environment protection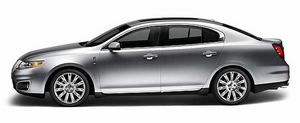 Warning symbols in this guide
How can you reduce the risk of personal injury to yourself or others? In this guide, answers to such questions are contained in comments highlighted by the warning triangle symbol. These comments should be read and observed.
Warning symbols on your vehicle

When you see this symbol, it is imperative that you consult the relevant section of this guide before touching or attempting adjustment of any kind.
Protecting the environment

We must all play our part in protecting the environment. Correct vehicle usage and the authorized disposal of waste, cleaning and lubrication materials are significant steps toward this aim. Information in this respect is highlighted in this guide with the tree symbol.
See also:
Collision warning
Collision warning helps prevent common traffic accidents. Forward-looking, long-distance radar identifies potential obstacles. When the danger of a collision is detected, the system warns the driver ...
Preparing to tow
Use the proper equipment for towing a trailer and make sure it is properly attached to your vehicle. Contact your authorized dealer or a reliable trailer dealer as soon as possible if you require ...
Working with the engine off
1. Set the parking brake and ensure the gearshift is securely latched in P (Park). 2. Turn off the engine and remove the key. 3. Block the wheels to prevent the vehicle from moving unexpectedly. ...