Special instructions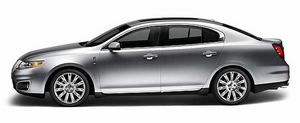 For your added safety, your vehicle is fitted with sophisticated electronic controls.
WARNING: Please read the section Airbag Supplemental Restraint System (SRS) in the Seating and Safety Restraints chapter. Failure to follow the specific warnings and instructions could result in personal injury.
WARNING: Front seat mounted rear-facing child or infant seats should NEVER be placed in front of an active passenger airbag.