Export unique (non–united states/canada) vehicle specific information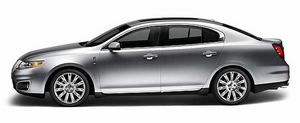 For your particular global region, your vehicle may be equipped with features and options that are different from the features and options that are described in this Owner's Guide. A market unique supplement may be supplied that complements this book. By referring to the market unique supplement, if provided, you can properly identify those features, recommendations and specifications that are unique to your vehicle. This Owner's Guide is written primarily for the U.S. and Canadian Markets.
Features or equipment listed as standard may be different on units built for Export. Refer to this Owner's Guide for all other required information and warnings.
These are some of the symbols you may see on your vehicle.
Vehicle Symbol Glossary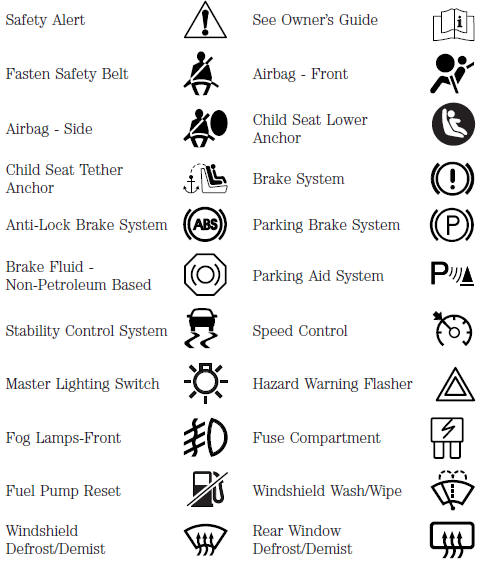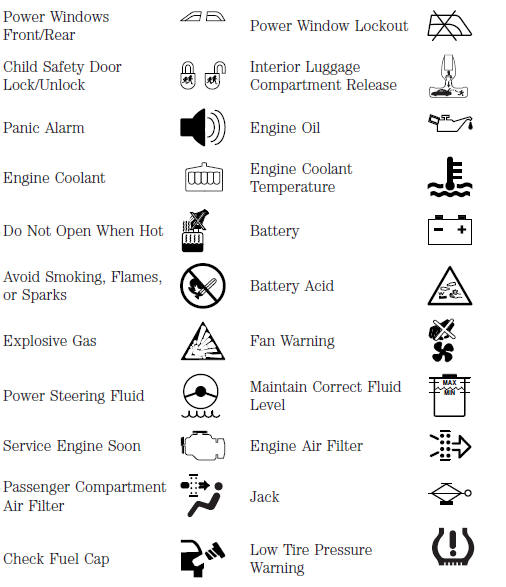 See also:
Attaching tether straps
Many forward-facing child safety seats include a tether strap which extends from the back of the child safety seat and hooks to an anchoring point called the top tether anchor. Tether straps are ...
On-board diagnostics (OBD-II)
Your vehicle is equipped with a computer that monitors the engine's emission control system. This system is commonly known as the on-board diagnostics system (OBD-II). The OBD-II system protects t ...
Driving on slippery surfaces with AWD vehicles
AWD vehicles are specially equipped for driving on sand, snow, mud and rough roads and have operating characteristics that are somewhat different from conventional vehicles, both on and off the hi ...