Info (information menu)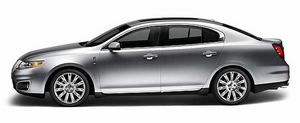 Press INFO repeatedly to cycle through the following features:
TRIP A/B
Registers the distance of individual journeys. Press and release INFO until the A or B trip appears in the display (this represents the trip mode). Press and hold RESET for two seconds to reset.
Refer to UNITS later in this section to switch the display from Metric to English.
MYKEY MILES (km) (if programmed)
For more information refer to MyKey in the Locks and Security chapter.
MILES (km) TO E
This displays an estimate of approximately how far you can drive with the fuel remaining in your tank under normal driving conditions.
Remember to turn the ignition off when refueling to allow this feature to correctly detect the added fuel.
LOW FUEL LEVEL will display when you have approximately 50 miles (80 km), to empty. Press RESET to clear this warning message. It will return at approximately 25 miles (40 km), 10 miles (16 km) and 0 miles (0 km) miles to empty.
Distance to empty is calculated using a running average fuel economy, which is based on your recent driving history of 500 miles (800 km).
This value is not the same as the average fuel economy display. The running average fuel economy is re-initialized to a factory default value if the battery is disconnected.
AVG MPG (L/100km)
Average fuel economy displays your average fuel economy in miles/gallon or liters/100 km.
If you calculate your average fuel economy by dividing distance traveled by gallons of fuel used (liters of fuel used by 100 kilometers traveled), your figure may be different than displayed for the following reasons:
Х Your vehicle was not perfectly level during fill-up
Х Differences in the automatic shut-off points on the fuel pumps at service stations
Х Variations in top-off procedure from one fill-up to another
Х Rounding of the displayed values to the nearest 0.1 gallon (liter)
To determine your average highway fuel economy, do the following:
1. Drive the vehicle at least 5 miles (8 km) with the speed control system engaged to display a stabilized average.
2. Record the highway fuel economy for future reference.
It is important to press the RESET button (press and hold RESET for two seconds in order to reset the function) after setting the speed control to get accurate highway fuel economy readings.
For more information refer to Essentials of good fuel economy in the Maintenance and Specifications chapter.
MPG (L/km)

This displays instantaneous fuel economy as a bar graph ranging from ↓ poor economy to ↑ excellent economy.
Your vehicle must be moving to calculate instantaneous fuel economy.
When your vehicle is not moving, this function shows ↓, one or no bars illuminated. Instantaneous fuel economy cannot be reset.
TIMER
Timer displays the trip elapsed drive time.
To operate, do the following:
1. Press and release RESET in order to start the timer.
2. Press and release RESET to pause the timer.
3. Press and hold RESET until the timer resets.
See also:
If your vehicle goes off the edge of the pavement
Х If your vehicle goes off the edge of the pavement, slow down, but avoid severe brake application, ease the vehicle back onto the pavement only after reducing your speed. Do not turn the steering ...
Ordering additional ownerТs literature
To order the publications in this portfolio, contact Helm, Incorporated at: HELM, INCORPORATED P.O. Box 07150 Detroit, Michigan 48207 Or to order a free publication catalog, call toll free: 1 ...
Turn signal control
Turn signal control Х Push down to activate the left turn signal. Х Push up to activate the right turn signal. ...