Autolamps - programmable exit delay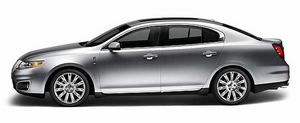 Programmable exit delay allows the length of the autolamp exit delay to be changed.
To program the auto lamp exit time delay:
1. Start with the ignition in the off position and the headlamp control in the autolamp position.
2. Turn the headlamp control to off.
3. Turn the ignition switch to on and then back to off.
4. Turn the headlamp control to the autolamp position. The headlamps will turn on.
5. Wait the desired amount of time for the exit delay you want (up to three minutes), then turn the headlamps off.
See Message center in the Instrument Cluster section for more information.