How to use the automatic locking mode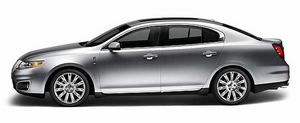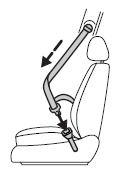 1. Buckle the combination lap and shoulder belt.
2. Grasp the shoulder portion and pull downward until the entire belt is pulled out.
• Allow the belt to retract. As the belt retracts, you will hear a clicking sound. This indicates the safety belt is now in the automatic locking mode.
See also:
Rolling code programming
Note: If you do not follow the time-sensitive instructions, the device will time out and you will have to repeat the complete procedure. Note: It may be helpful to have another person assist you ...
Low fluid level
Do not drive the vehicle if the fluid level does not show at all on the dipstick. Driving the vehicle with less than the recommended fluid level may result in transmission failure. An under ...
Driving through water
If driving through deep or standing water is unavoidable, proceed very slowly. Never drive through water that is higher than the bottom of the wheel rims (for cars) or the bottom of the hubs ...