Snow tires and chains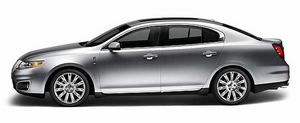 The original equipment tires on your vehicle have an all-weather tread design to provide traction, handling, and braking performance in year-round driving. You may install snow tires for improved traction when driving in areas with sustained periods of snow or icy driving conditions.
WARNING: If you choose to install snow tires on your vehicle, they must be the same size, construction, and load range as the original tires listed on the tire placard, and they must be installed on all four wheels. Mixing tires of different size or construction on your vehicle can adversely affect your vehicle's handling and braking, and may lead to loss of vehicle control.
WARNING: Do not use snow chains or cables on this vehicle as they may cause damage to your vehicle which may lead to loss of vehicle control.
See also:
Switching off AdvanceTrac
If the vehicle is stuck in snow, mud or sand, and seems to lose engine power, switching off certain features of the AdvanceTrac system may be beneficial because the wheels are allowed to spin. Thi ...
Unlocking and locking the doors using keyless entry
To unlock the driver's door, enter the factory set 5-digit code or your personal code. Each number must be pressed within five seconds of each other. The interior lamps will illuminate. Note: If t ...
Safety Practices
WARNING: If your vehicle is stuck in snow, mud, sand, etc., do not rapidly spin the tires; spinning the tires can tear the tire and cause an explosion. A tire can explode in as little as three to ...