Snow tires and chains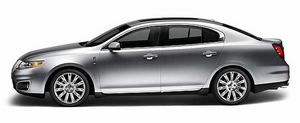 The original equipment tires on your vehicle have an all-weather tread design to provide traction, handling, and braking performance in year-round driving. You may install snow tires for improved traction when driving in areas with sustained periods of snow or icy driving conditions.
WARNING: If you choose to install snow tires on your vehicle, they must be the same size, construction, and load range as the original tires listed on the tire placard, and they must be installed on all four wheels. Mixing tires of different size or construction on your vehicle can adversely affect your vehicle's handling and braking, and may lead to loss of vehicle control.
WARNING: Do not use snow chains or cables on this vehicle as they may cause damage to your vehicle which may lead to loss of vehicle control.
See also:
Detection issues
The radar sensor has a limited field of vision. In some situations it may not detect vehicles at all or detect a vehicle later than expected. Detection issues can occur: • When driving on a di ...
General audio information
Radio frequencies: AM and FM frequencies are established by the Federal Communications Commission (FCC) and the Canadian Radio and Telecommunications Commission (CRTC). Those frequencies are: AM: ...
Child restraint and safety belt maintenance
Inspect the vehicle safety belts and child safety seat systems periodically to make sure they work properly and are not damaged. Inspect the vehicle and child seat safety belts to make sure there ...