Snow tires and chains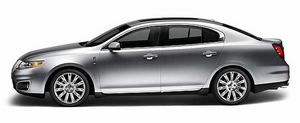 The original equipment tires on your vehicle have an all-weather tread design to provide traction, handling, and braking performance in year-round driving. You may install snow tires for improved traction when driving in areas with sustained periods of snow or icy driving conditions.
WARNING: If you choose to install snow tires on your vehicle, they must be the same size, construction, and load range as the original tires listed on the tire placard, and they must be installed on all four wheels. Mixing tires of different size or construction on your vehicle can adversely affect your vehicle's handling and braking, and may lead to loss of vehicle control.
WARNING: Do not use snow chains or cables on this vehicle as they may cause damage to your vehicle which may lead to loss of vehicle control.
See also:
D (Drive) with Overdrive
The normal driving position for the best fuel economy. Transmission operates in gears one through six. ...
Transmission code designations
You can find a transmission code on the Safety Compliance Certification Label. The following table tells you which transmission each code represents. ...
Additional assistance
If you have questions or concerns, or are unsatisfied with the service you are receiving, follow these steps: 1. Contact your Sales Representative or Service Advisor at your selling/servicing aut ...