Positions of the ignition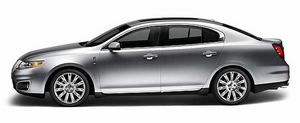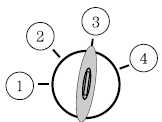 1. Off— locks the gearshift lever and allows key removal. This position also shuts the engine and all electrical accessories off.
Note:
In order to switch off the engine while the vehicle is in motion, shift to neutral and use the brakes to bring the vehicle to a safe stop.
After the vehicle has stopped, turn the engine off and shift into park.
Then, turn the key to the accessory or off position.
2. Accessory— allows the electrical accessories such as the radio to operate while the engine is not running.
3. On— all electrical circuits operational. Warning lights illuminated. Key position when driving.
4. Start— cranks the engine. Release the key as soon as the engine starts.
Note: Do not store the key in the ignition after the vehicle is turned off and you have left the vehicle. This could cause a drain on the battery.
See also:
Anti-scan feature
If the wrong code has been entered seven times (35 consecutive button presses), the keypad will go into an anti-scan mode. This mode disables the keypad for one minute and the keypad lamp will fla ...
Overview
Lincoln MKT full-size crossover offers a dramatically improved ride, sharper handling, better fuel economy and new safety technologies including rear inflatable seat belts for the 2013 model year, p ...
Voice commands in climate mode
Please refer to the Voice commands in climate mode section of the Navigation system supplement for more information on using voice commands with the climate control system. Operating tips • To r ...