Positions of the ignition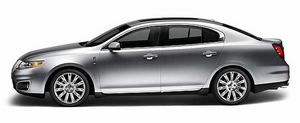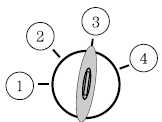 1. Off— locks the gearshift lever and allows key removal. This position also shuts the engine and all electrical accessories off.
Note:
In order to switch off the engine while the vehicle is in motion, shift to neutral and use the brakes to bring the vehicle to a safe stop.
After the vehicle has stopped, turn the engine off and shift into park.
Then, turn the key to the accessory or off position.
2. Accessory— allows the electrical accessories such as the radio to operate while the engine is not running.
3. On— all electrical circuits operational. Warning lights illuminated. Key position when driving.
4. Start— cranks the engine. Release the key as soon as the engine starts.
Note: Do not store the key in the ignition after the vehicle is turned off and you have left the vehicle. This could cause a drain on the battery.
See also:
System check and vehicle feature customization
Press the SETUP button repeatedly to cycle the message center through the following features: RESET FOR SYSTEM CHECK When this message appears, press the RESET button and the message ...
Unlocking and locking the doors using keyless entry
To unlock the driver's door, enter the factory set 5-digit code or your personal code. Each number must be pressed within five seconds of each other. The interior lamps will illuminate. Note: If ...
Operating tips
• To reduce fog build-up on the windshield during humid weather, select (defrost). • To reduce humidity build-up inside the vehicle: do not drive with the system off or with recirculated air en ...