Electronic stability control (ESC)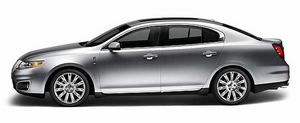 Electronic stability control (ESC) may enhance your vehicleТs directional stability during adverse maneuvers, for example when cornering severely or avoiding objects in the roadway. ESC operates by applying brakes to one or more of the wheels individually and, if necessary, reducing engine power if the system detects that the vehicle is about to skid or slide laterally.
During ESC events, the stability control light in the instrument cluster will flash.
Certain adverse driving maneuvers may activate ESC, which include but are not limited to:
Х Taking a turn too fast
Х Maneuvering quickly to avoid an accident, pedestrian or obstacle
Х Driving over a patch of ice or other slippery surfaces
Х Changing lanes on a snow-rutted road
Х Entering a snow-free road from a snow-covered side street, or vice versa
Х Entering a paved road from a gravel road, or vice versa
See also:
Setting the clock
CLOCK: Press to set the clock. The display will read SET TIME. Use the memory preset numbers (0Ц9) to enter in the desired timeЦ hours and minutes and press OK. The clock will then begin from that ...
Performance
The most striking aspect of the MKS' performance is its steering. From the looks and the sheer size of the car, I was expecting a driving experience akin to yachting, not carving corners. I was wr ...
Steering
The Lincoln MKS steering system received a thorough makeover for 2013. The gear ratio is quicker (15:1 for 2013 vs. 17.1:1 for today's MKS), making the steering more immediately responsive at all sp ...