Electronic stability control (ESC)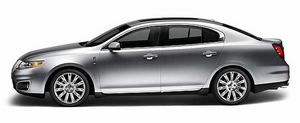 Electronic stability control (ESC) may enhance your vehicle's directional stability during adverse maneuvers, for example when cornering severely or avoiding objects in the roadway. ESC operates by applying brakes to one or more of the wheels individually and, if necessary, reducing engine power if the system detects that the vehicle is about to skid or slide laterally.
During ESC events, the stability control light in the instrument cluster will flash.
Certain adverse driving maneuvers may activate ESC, which include but are not limited to:
• Taking a turn too fast
• Maneuvering quickly to avoid an accident, pedestrian or obstacle
• Driving over a patch of ice or other slippery surfaces
• Changing lanes on a snow-rutted road
• Entering a snow-free road from a snow-covered side street, or vice versa
• Entering a paved road from a gravel road, or vice versa
See also:
Highway Hazards
No matter how carefully you drive there's always the possibility that you may eventually have a flat tire on the highway. Drive slowly to the closest safe area out of traffic. This may further dam ...
Types of garage door openers (rolling code and fixed code)
The Car2U Home Automation System may be programmed to operate rolling code and fixed code garage door openers. • Rolling code garage door openers were produced after 1996 and are code protected. ...
Exceptions
There are several exceptions to the Normal Schedule. They are listed below: Normal vehicle axle maintenance: Rear axles and power take-off (PTO) units with synthetic fluid and light-duty trucks e ...