Emergency maneuvers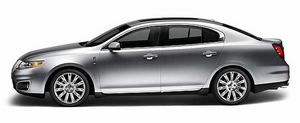 Х In an unavoidable emergency situation where a sudden sharp turn must be made, remember to avoid Уover-drivingФ your vehicle (i.e., turn the steering wheel only as rapidly and as far as required to avoid the emergency). Excessive steering will result in less vehicle control, not more. Additionally, smooth variations of the accelerator and/or brake pedal pressure should be utilized if changes in vehicle speed are called for. Avoid abrupt steering, acceleration or braking which could result in an increased risk of loss of vehicle control, vehicle rollover and/or personal injury. Use all available road surface to return the vehicle to a safe direction of travel.
Х In the event of an emergency stop, avoid skidding the tires and do not attempt any sharp steering wheel movements.
Х If the vehicle goes from one type of surface to another (i.e., from concrete to gravel) there will be a change in the way the vehicle responds to a maneuver (steering, acceleration or braking). Again, avoid these abrupt inputs.
See also:
Aiming the headlamps
The headlamps on your vehicle are properly aimed at the assembly plant. If your vehicle has been in an accident, the alignment of your headlamps should be checked by your authorized dealer. ...
Active park assist
EPAS is also the primary technology behind the available active park assist (APA) system. Once engaged via a switch on the center console, ultrasonic sensors precisely measure open spaces to find ...
Wheel lug nut torque specifications
Retighten the lug nuts to the specified torque within 100 miles (160 km) after any wheel disturbance (rotation, flat tire, wheel removal, etc.). WARNING: When a wheel is installed, always remove ...