Fuel pump shut-off switch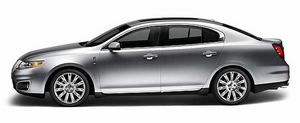 This device stops the electric fuel pump from sending fuel to the engine when your vehicle has had a substantial jolt.
After an accident, if the engine cranks but does not start, this switch may have been activated.
The fuel pump shut-off switch is located in the front passenger footwell area in the right upper corner.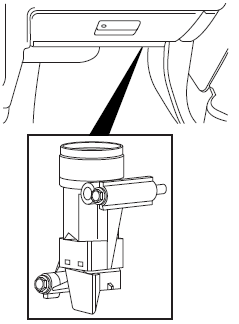 To reset the switch:
1. Turn the ignition to the off position.
2. Check the fuel system for leaks.
3. If no leaks are apparent, reset the switch by pressing in on the reset button.
4. Turn the ignition to the on position.
5. Wait a few seconds and return the key to off position.
6. Make another check for leaks.
See also:
Cleaner air
Ford endorses the use of reformulated "cleaner-burning" gasolines to improve air quality, per the recommendations in the Choosing the right fuel section. ...
Electronic stability control (ESC)
Electronic stability control (ESC) may enhance your vehicle's directional stability during adverse maneuvers, for example when cornering severely or avoiding objects in the roadway. ESC operates b ...
Continuously controlled damping
Throughout 13 decades of the automobile's development, suspension engineers have worked tirelessly to find an ideal balance between smooth ride and satisfying, confident handling. Traditionally, smo ...