Fuel pump shut-off switch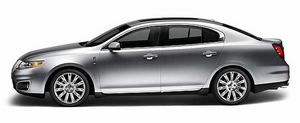 This device stops the electric fuel pump from sending fuel to the engine when your vehicle has had a substantial jolt.
After an accident, if the engine cranks but does not start, this switch may have been activated.
The fuel pump shut-off switch is located in the front passenger footwell area in the right upper corner.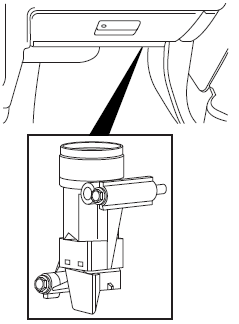 To reset the switch:
1. Turn the ignition to the off position.
2. Check the fuel system for leaks.
3. If no leaks are apparent, reset the switch by pressing in on the reset button.
4. Turn the ignition to the on position.
5. Wait a few seconds and return the key to off position.
6. Make another check for leaks.
See also:
Opening the hood
1. Inside the vehicle, pull the hood release handle located under the bottom of the instrument panel near the steering column. 2. Go to the front of the vehicle and release the secondary ho ...
Torque vectoring control
Drivers are most likely to notice Lincoln's new Torque Vectoring Control (TVC) system when Lincoln Drive Control is set to Sport Mode. TVC helps the Lincoln MKS drive through corners with greater ba ...